Lunch Providers
Lunches

This is a very big need right now at the Omaha Street School, and we desperately need your help!
Lunch is the only meal of the day for some of our students. This is provided by our amazing Lunch Volunteers!

TWO WAYS TO HELP:
1. You can make a $250 donation to go torward providing lunch
2. You can sign up to bring a meal for students during the 2020/2021 school year!
Just choose a date below from the "open lunch dates," and contact Susan Schaaf to schedule a date to serve lunch. Call 402-451-5234 ext. 4 or email [email protected].
HOW IT WORKS: We are incredibly grateful that lunch is planned, purchased, prepared and served by a volunteer group (2 or more people) each school day. Lunch is served from 11:30 - 12:05 p.m. each day, and our providers generally arrive by 11:15 a.m. and are cleaned up and out the door by 12:15 p.m. Specific instructions and a reminder are emailed out about a week in advance, but we ask that you plan on feeding 40-50 people a main dish, side, drink(s), and dessert. The menu is up to you!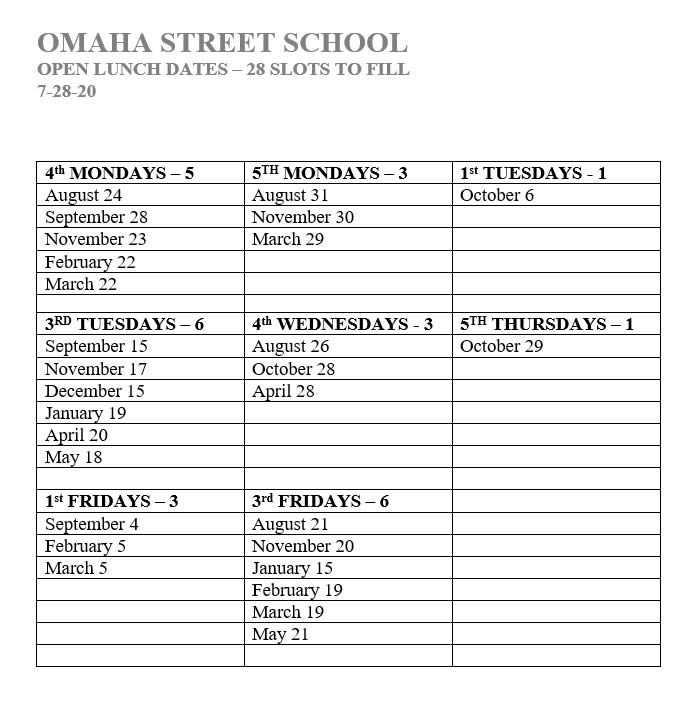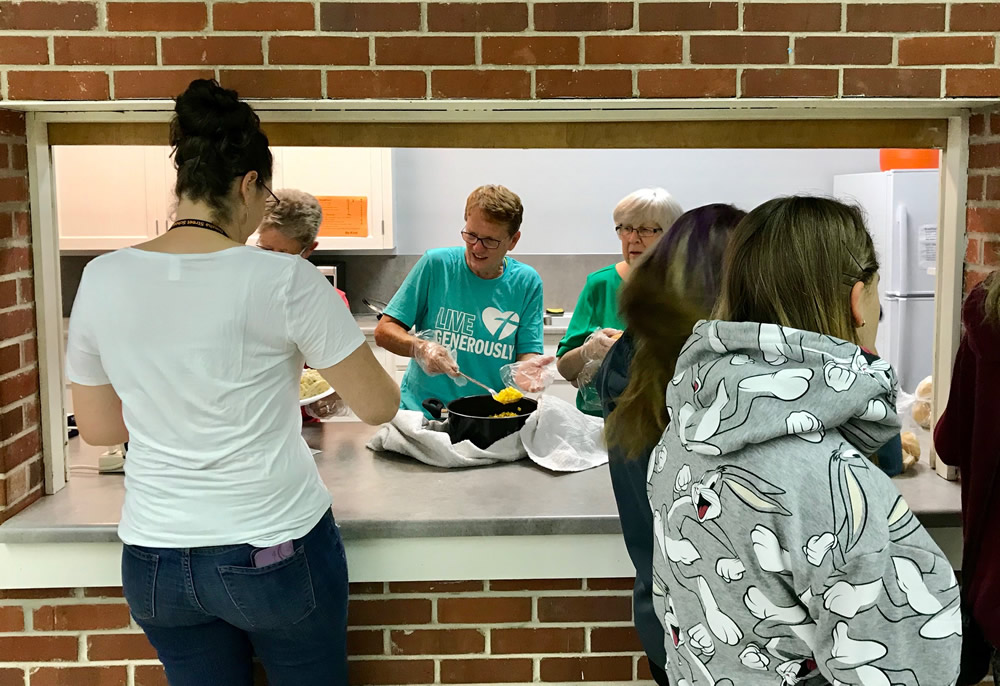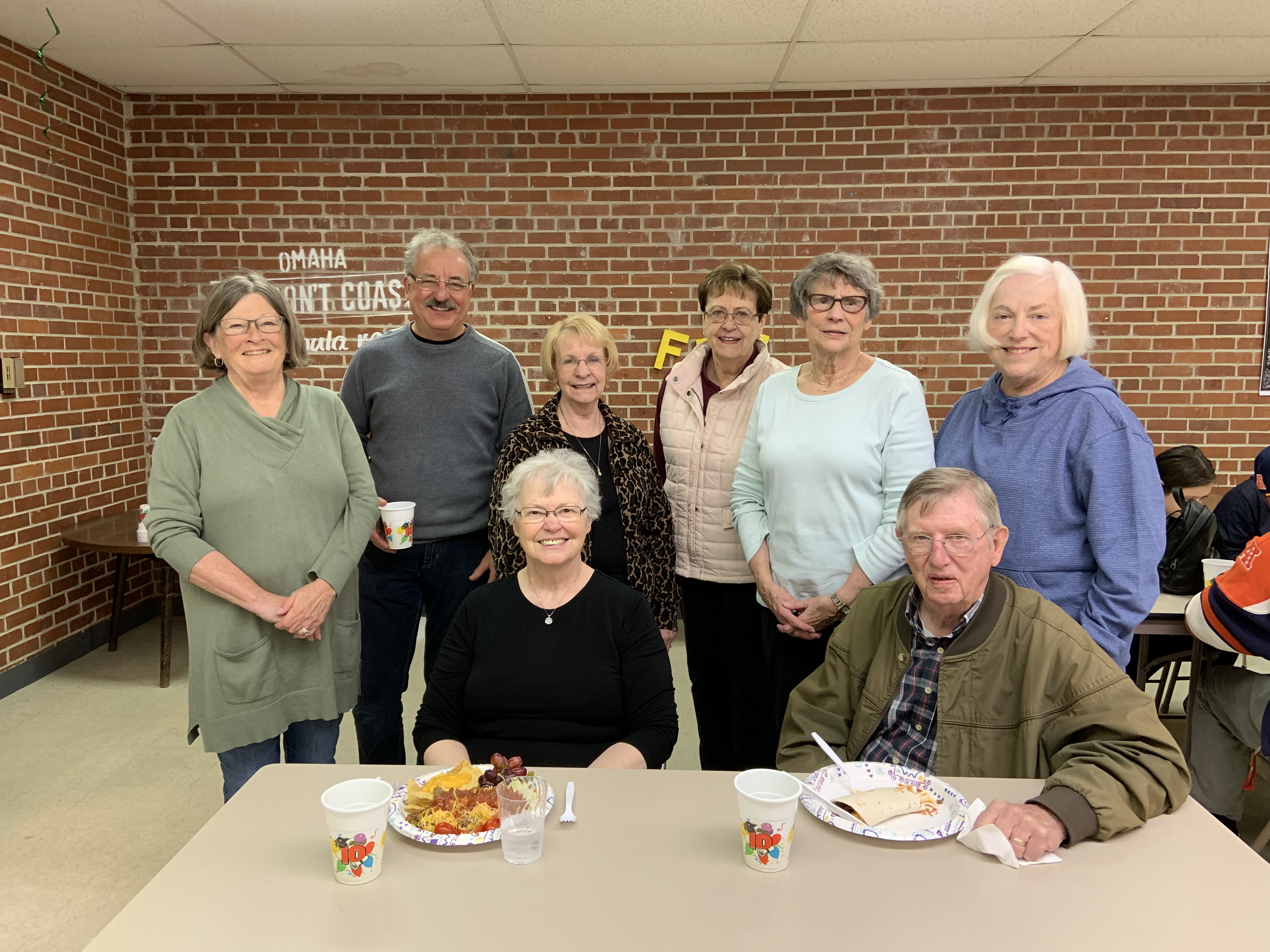 Top