Ongoing "Fundraisers"
There are several ways you can easily get involved and support what we do with little time or effort. When you shop any of the retailers or services below, a percentage of your purchases will be donated to OSS.
GROCERY STORE RECEIPTS: Save your receipts from all Family Fare grocery stores (formerly Bag 'N Save and No Frills) and send to or drop off at OSS. Receipts can be collected and submitted on an ongoing basis.
BAKERS PLUS SHOPPERS CARD: Use your Plus Shopper's Card at any area Baker's (or any one of the Kroger family retailers). It just takes a minute to enroll in community rewards here.
TAGG: Download the TAGG app to your phone and frequent dozens of restaurants, retailers, salons, or service providers that will allow you to give back.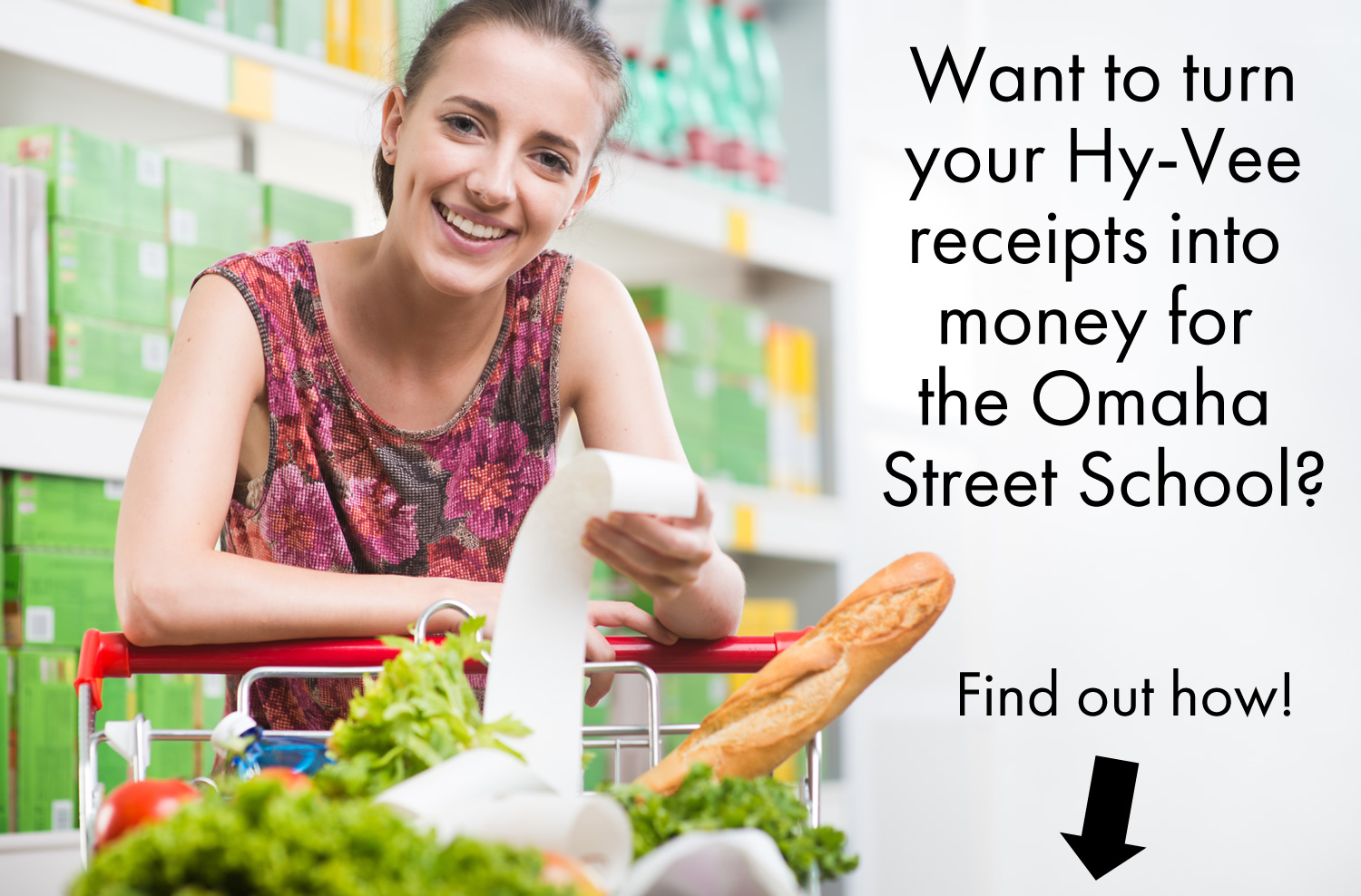 It's easy...and here's how it works!
Download the TAGG app (type "Together A Greater Good" to find the app on your phone).
Shop at Hy-Vee and save your receipt! You can "tagg" your receipt using the TAGG app. Hy-Vee will donate a percentage of your receipt amount directly to the Omaha Street School.

1. In the TAGG app, start by clicking on the "orange circle" icon near the bottom of your screen.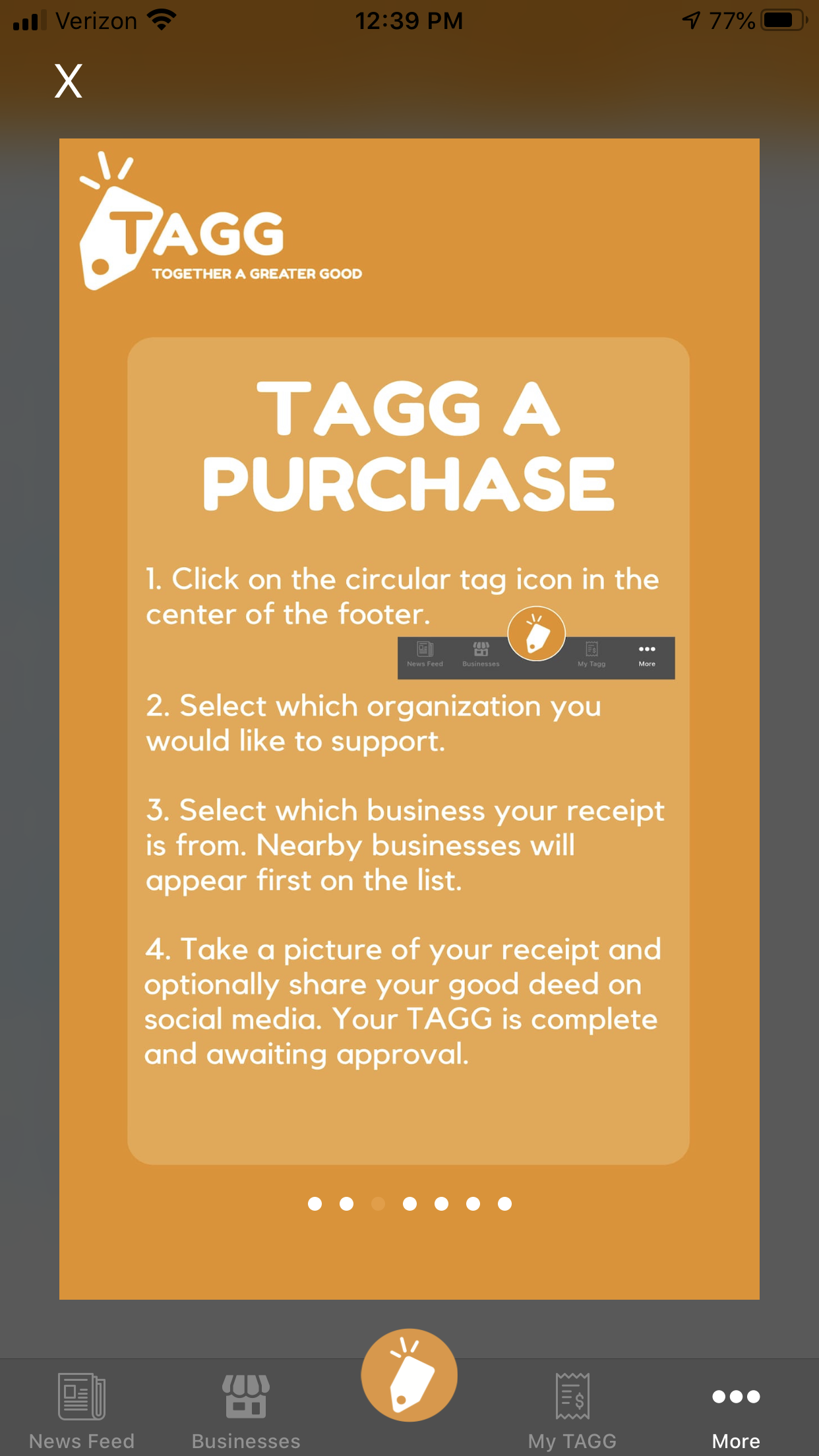 2. Next type in "Omaha Street School" into the ORGANIZATION search bar. Then click on "Omaha Street School" listed below.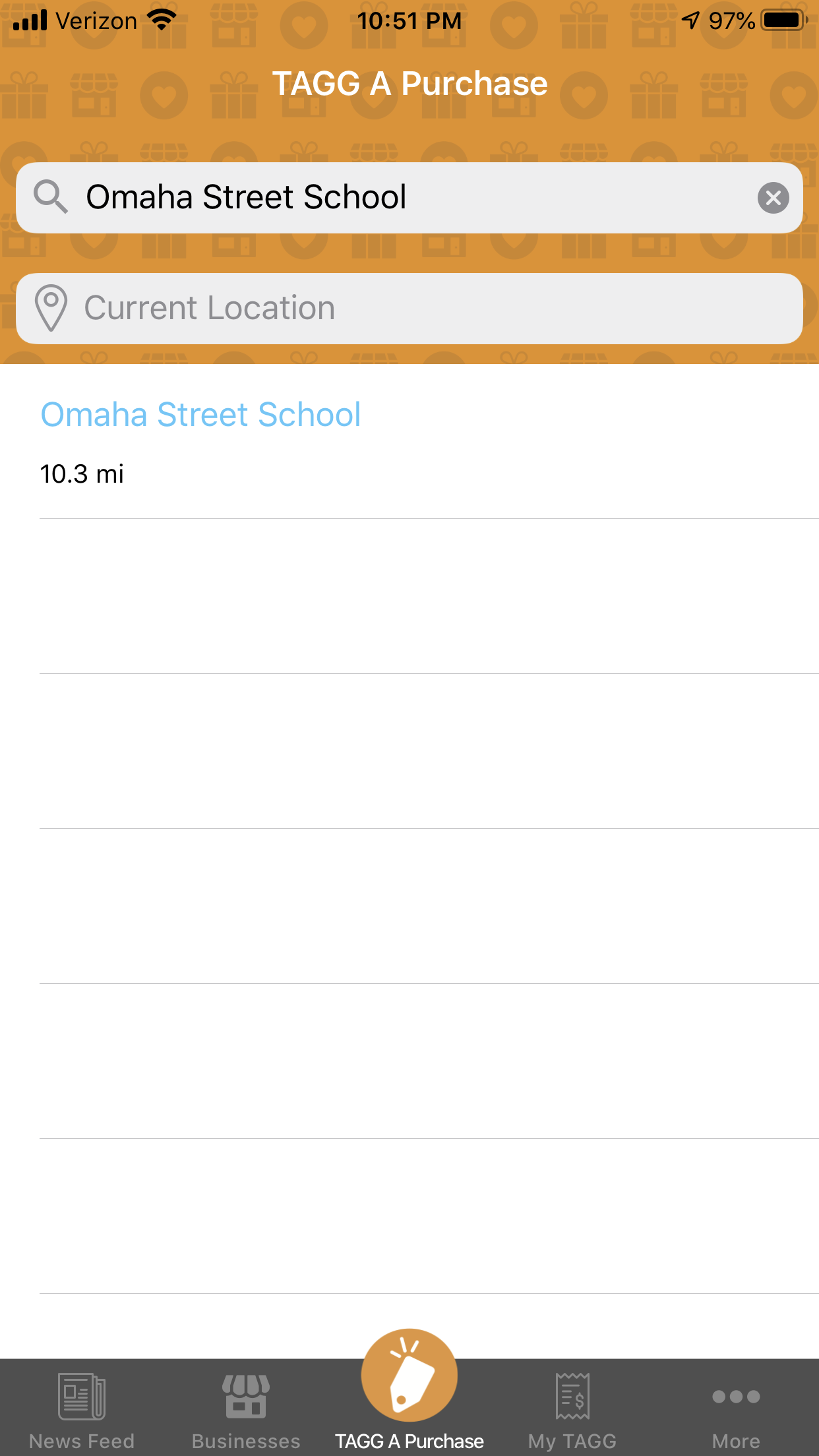 3. Next type "Hy-Vee" into the BUSINESS search bar. Then select your Hy-Vee location by tapping on the Name and Address (or clicking the thumbs up).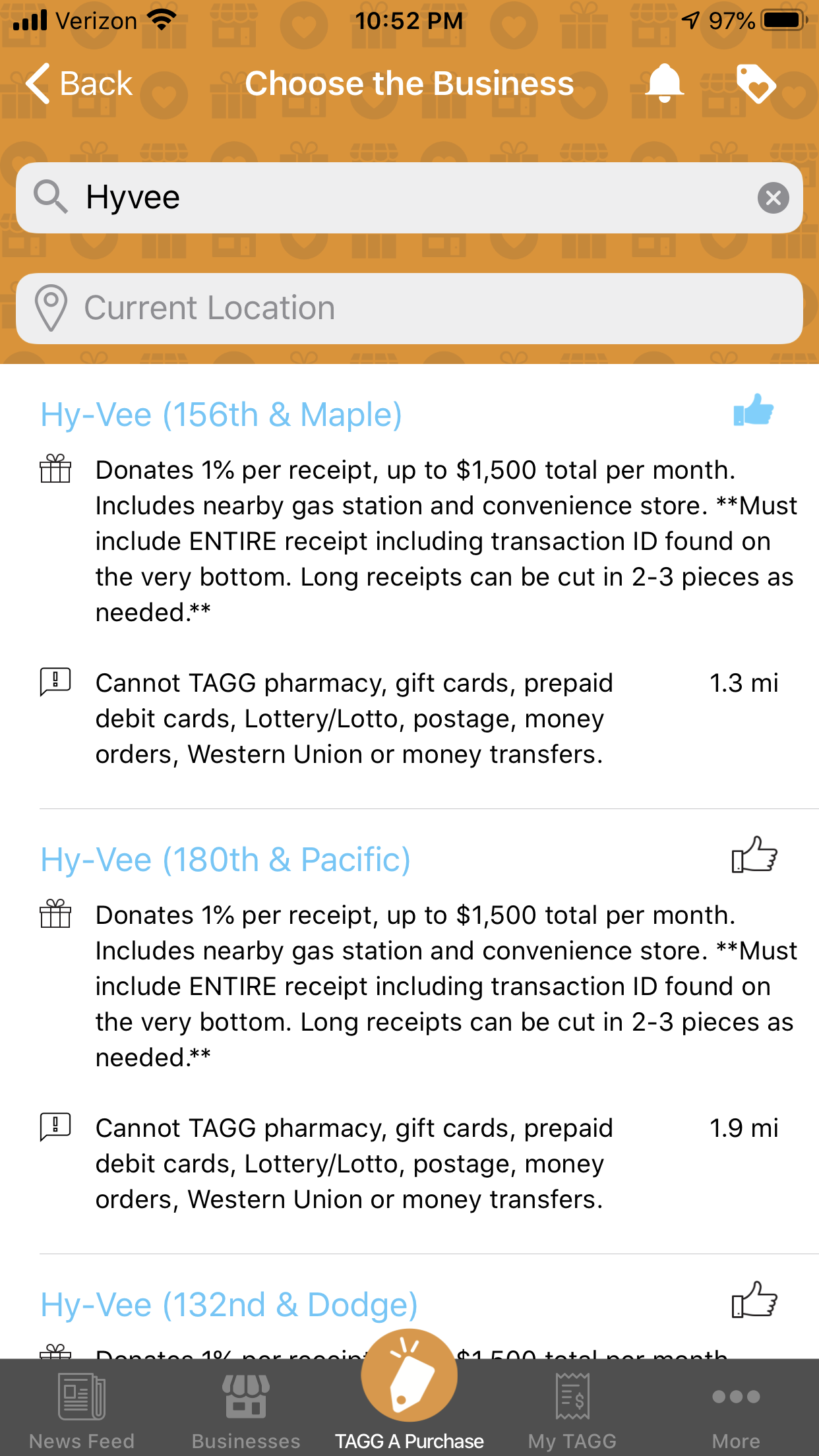 4. Next select "Camera" if you want to take photo of the receipt with your phone OR choose "Gallery" if you already took a photo of your receipt with your phone (then search your phone camera gallery to find the photo of your receipt).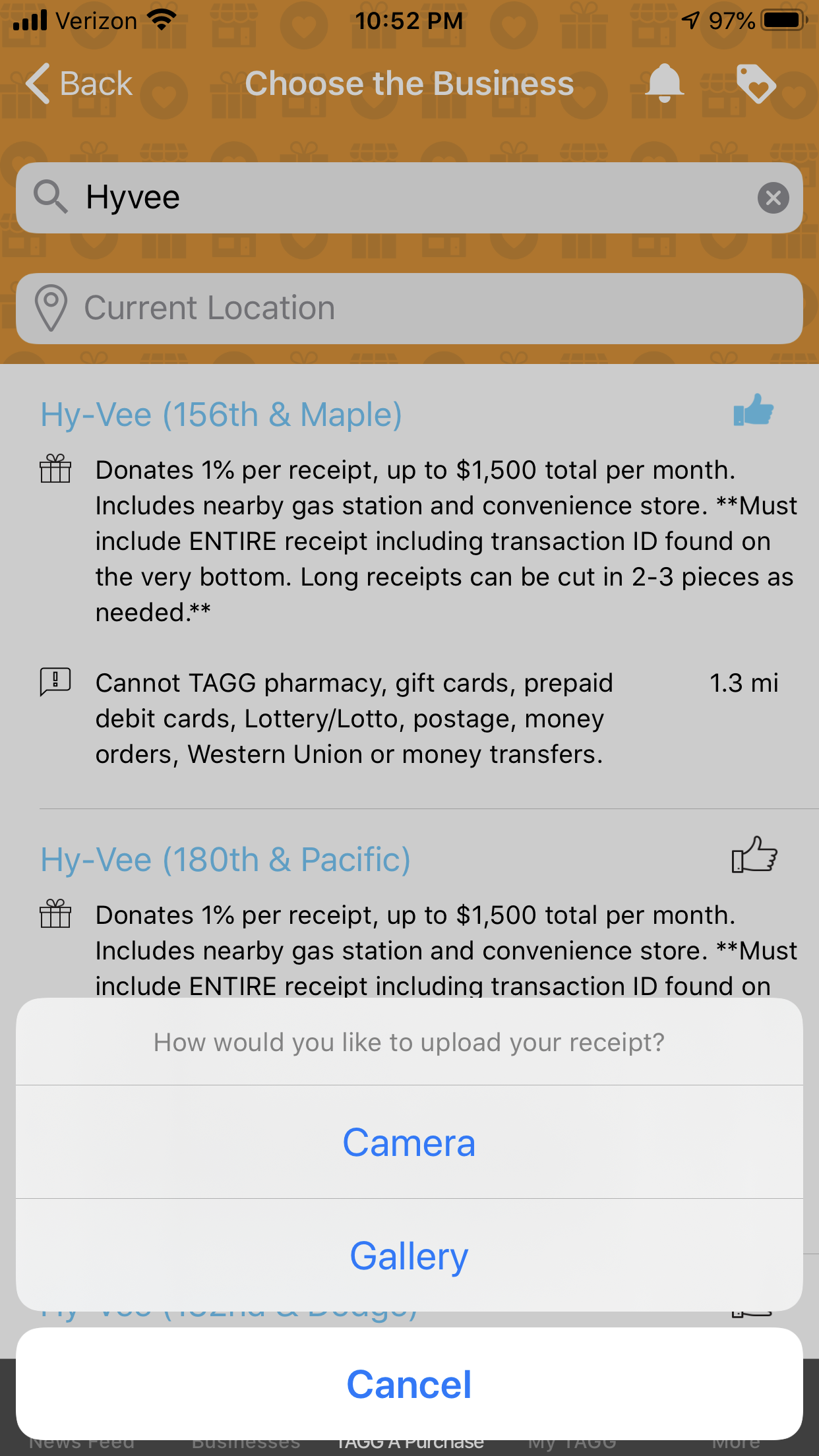 Click "Use Photo" when you have found the photo of your receipt you want to use (please show entire receipt in photo).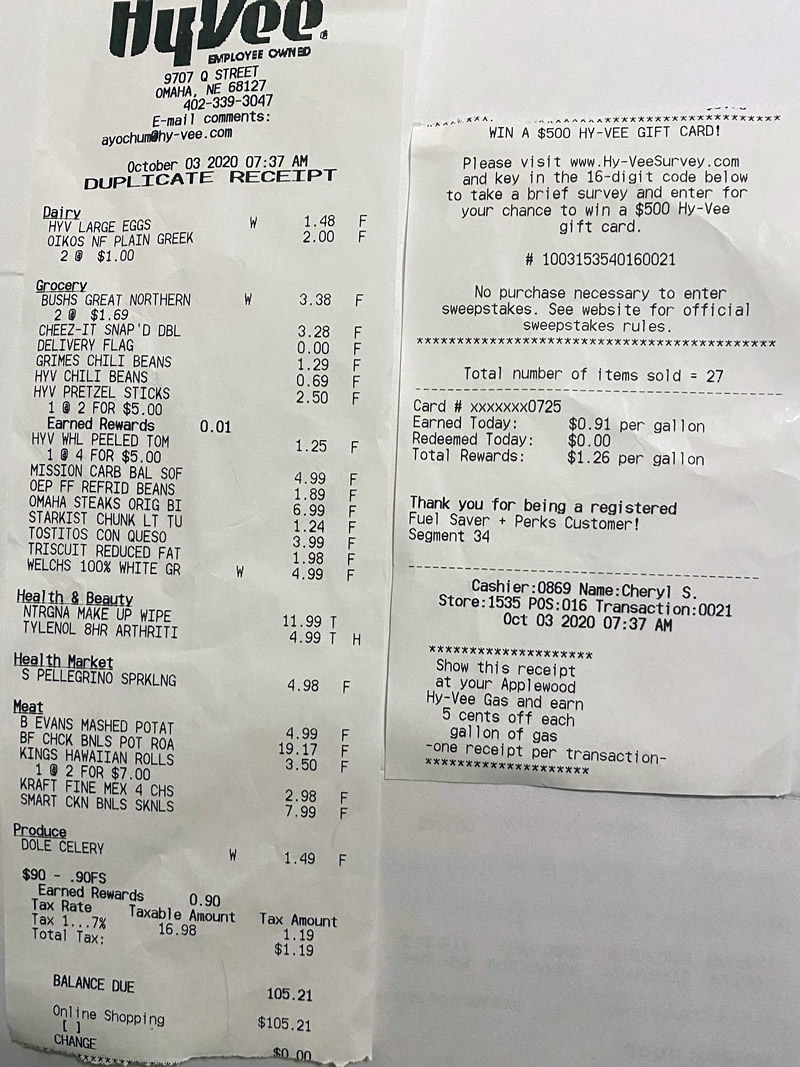 5. Congratulations, you're finished! A percentage of your purchase will be automatically donated by Hy-Vee (or any other local Omaha business who is a participating "Tagg business") to the Omaha Street School.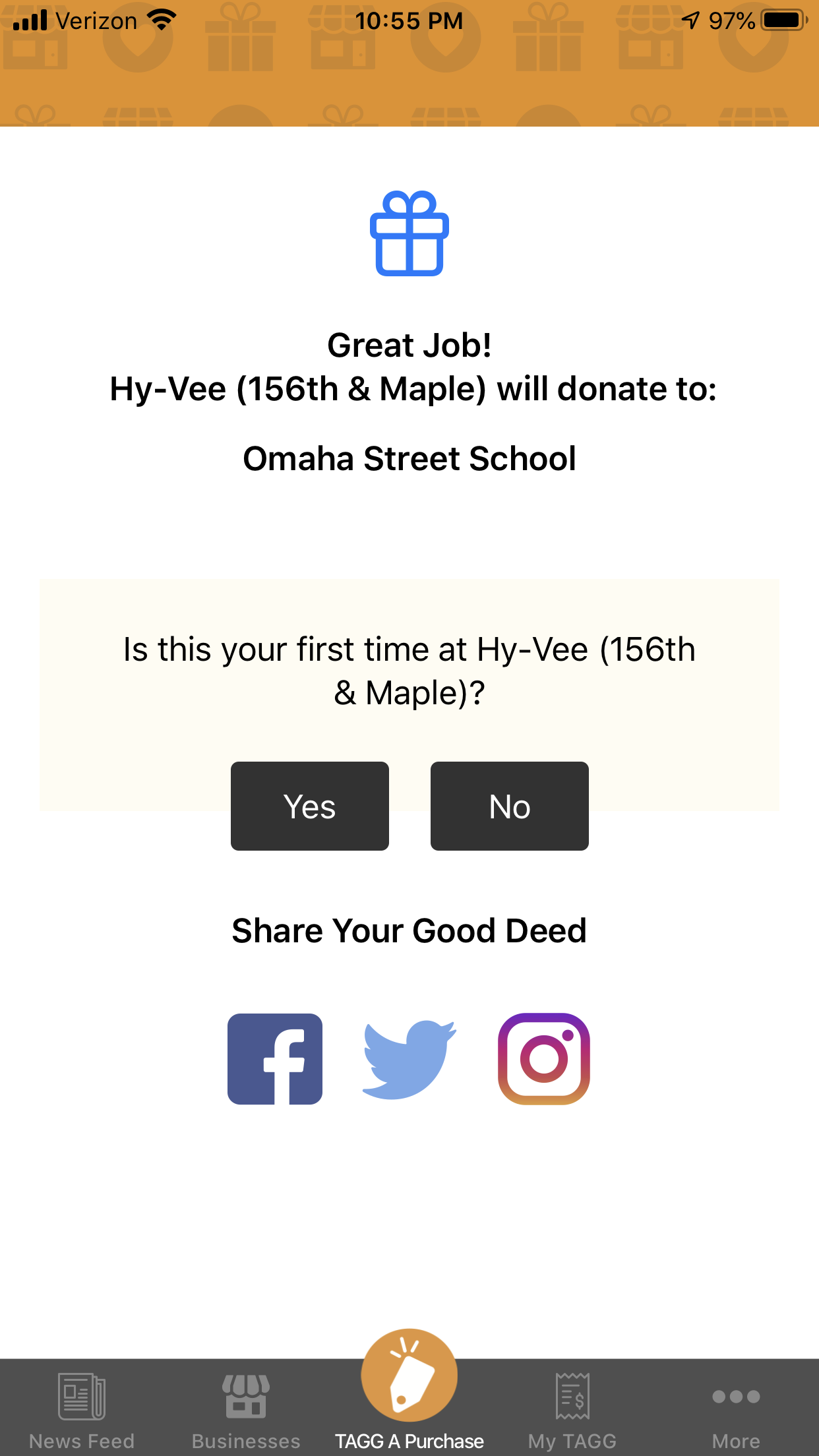 Thank you for supporting the Omaha Street School! We do not recieve government funding for our school...so every penny goes a long way!
Having problems with Tagg? You can get your questions answered here!
Want to watch a step-by-step video on how to use Tagg? Watch a 3 minute tutorial video here!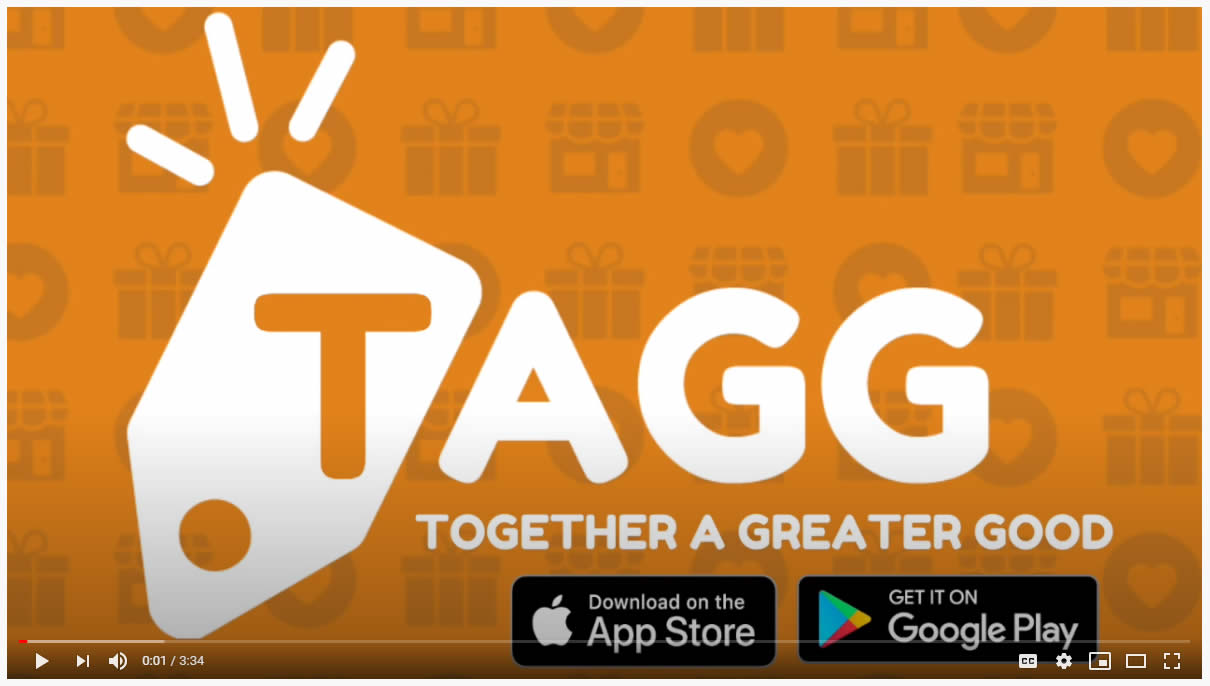 Top