Five Pillars
The Omaha Street School focuses on the development of each student in five ways:
Physical – nourishment (breakfast, lunch), athletics, physical education
Spiritual – whole person, values, discernment, moral code
Academic/Mental – state-certified instructors, individual attention, minimum of 8 credits per semester
Vocational – college preparation, career preparation
Social – personal responsibility, one-on-one interaction, group interaction
Our goal is to grow the whole person as a whole person rather than seek outcomes in only certain areas for the purpose of impressive reporting but at the expense of the life of the individuals we serve.
Our School Model
Being an alternative school, OSS has created an alternative structure to the school day in order for our students to experience ultimate success. These are the three key features of our model.
* Homeroom --- Students spend 2.5 hours per day with their homeroom instructor. This extended amount of time allows students to build a positive, supportive relationship with their instructor and peers within the classroom setting. During the homeroom time, students build on basic literacy and life skills while also spending time completing their online course work. Instructors are the main point person for the student, their families and other supporters the student may have in their life. Instructors are also in charge of creating a Student Learning Plan (SLP) for each homeroom student. The SLP is a collaborative process between the student, instructor, OSS and community where goals are created and pursued within each OSS pillar.
* Electives --- The elective time period of the OSS schedule allows students to explore a variety of areas of life, personal/social development, vocational skills, and spiritual development. For example, Mondays allow the boys and girls to gather separately for Fatherhood Class and Girl's Group. Tuesdays through Thursdays students are plugged into a class that fits personal interests and/or credit needs. Class options can include: Marketing, PE, Art, and Computer Technology. On Fridays, all students gather together for Bible Study.
* Core Classes --- The rest of the school day is spent in traditional/core classes: English, Math, Science and Social Studies. These classrooms typically are of smaller size, allowing students to receive the necessary help in order to be successful. Instructors tailor classroom content to student strengths and interest, as they deliver standard-based instruction.
Tabula Rasa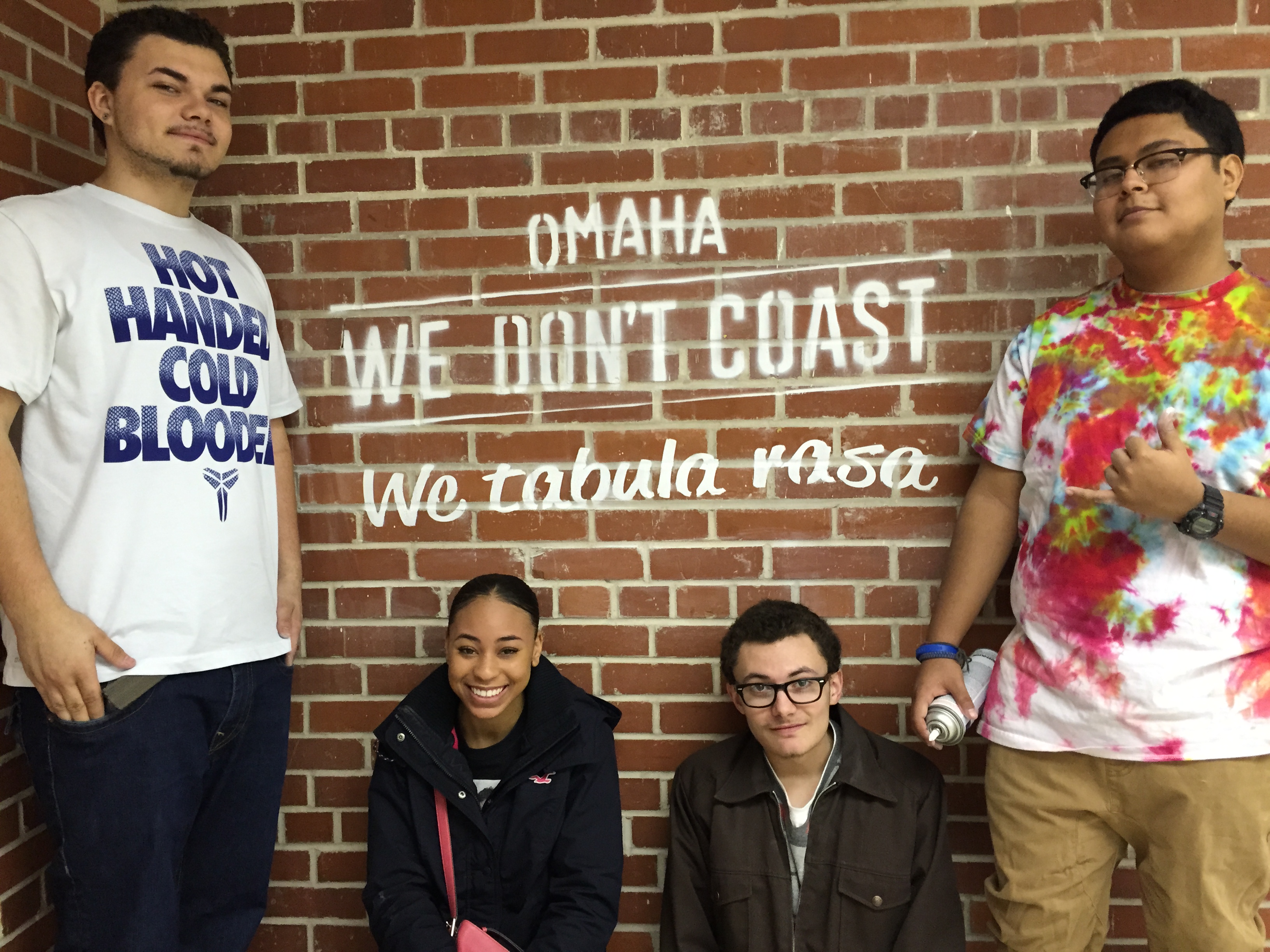 Tabula Rasa is a Latin phrase that means "clean" or "blank" slate. It gets it roots from the Romans who would use tablets for writing and then apply heat to wax to "clean" off the slate allowing it to be reusable.
OSS is exactly our students' "tabula rasa". Students come to us for a variety of reasons: low academic success, negative past choices in school and life, lack of hope or future mindset. But because of God's grace, we seek to work with students to move forward despite previous experiences. A clean slate is given to our students each and everyday (just as it is to all of us through our Savior) as we seek "Transformation through Education" with academic and behavioral integrity.
Tabula Rasa has become an informal motto in the halls of OSS since the marketing class stumbled across the phrase while seeking to describe what makes OSS different than other schools. Since then we have used the poignant expression to practice marketing skills with the Omaha Chamber of Commerce's "We Don't Coast" campaign, as the guiding subject of fundraising efforts, and as a battle cry to rally staff around students who have succumbed to voices from the past telling them they don't have a chance to be anything but used and worthless. Tony, a recent graduate, was a member of the marketing class when Tabula Rasa was born as an OSS motto. Here is his take on it:
Top